Protecting Your Hidden Goldmine
And insuring your intangibles ...
I often hear people say to me that networking meetings don't work, they are waste of time or just an excuse to go out for breakfast, lunch or dinner (or all three!) ...
Of course, they change their viewpoint once they have been taught to network and subsequently reap the rewards for their investment in the time.
"I personally have invested in network training, and one of the outcomes was to form my own networking group!"
So, once a month, our friends at Towcester Racecourse are kind to provide facilities for the Essendon breakfast group. I am proud of this monthly fixture, not just because we enjoy spectacular views of the Northamptonshire countryside and the Racecourse's attention to detail, but because I see clients and partners getting together and investing time in each other.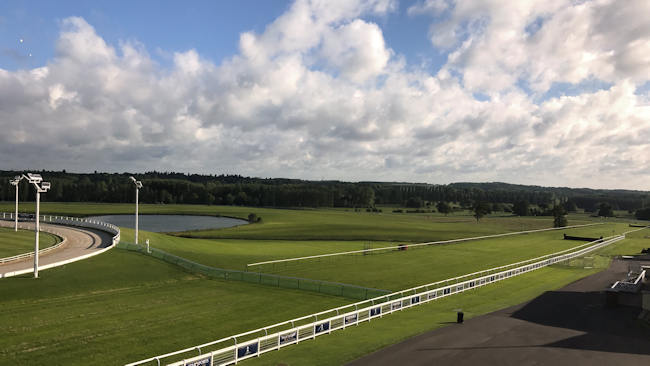 At this week's meeting, I was delighted to introduce both a client and a partner to potential collaborators, and I know something will develop out of both introductions.
An important feature of the meeting is the educational slot whereby a client or partner is able to pass on free valuable information to the group and open up a discussion.
I was honoured at this month's meeting to have Aaron Wood of Wood IP Ltd present 'Your Hidden Goldmine'. Many business owners in the room probably thought that their company name was safe because they owned their domain name and had the company name registered at Companies House.
"But they soon learned that it is not!"
I took the conscious decision some time ago, to trademark the Essendon name for a couple of business classes which include, for example, accountancy, tax and advisory services. This means that if someone uses the Essendon name in this arena of activity without my permission, they can be stopped without the brand being damaged further.
The Essendon brand is valuable to me. If you are in business, have you got your hidden value protected? One day you may wish to sell your business and mine that gold. You insure your office contents so why not your intangibles? It may not just be your name, it maybe your written word, product or design.
"On the other hand have you got a landmine, not a goldmine? I hope not, but I would give it some thought!"
If you would like an introduction to the experts, then do give me a call on 01908 774320 or click here to send over an email enquiry. I also know people who would only be too happy to train you to network. Your investment in the time will quickly reap the rewards .
Until next time ...

ROGER EDDOWES
Business Godparent



More about Roger Eddowes ...
Roger trained at Edward Thomas Peirson & Sons in Market Harborough before working at Hartwell & Co, followed by Chancery, as a partner. He started Essendon Accounts and Tax with Helen Beaumont in 2014 as a general practitioner with a hands-on approach.

Roger loves getting his hands dirty, working with emerging, small-to-medium and family businesses to ensure they receive the best possible accountancy advice. Roger utilises an extensive network of business contacts to leverage the best guidance and practical solutions.