Dude, Where's My Boat?
A trip to the Isle Of Wight ...
Summer is officially here, so while visiting some lovely clients on the south coast last week, I thought I would pop over to the Isle of Wight and check on my boat ...
The previous few days had seen the boatyard people running around with anti-foul paint and lots of varnish ready for my arrival. Launch date was set for the day before I got there, so I duly turned up at the marina expecting to see a well-polished boat ready for action.
"I was greeted with an empty pontoon!"
All the preparation had gone into the plan until the very last minute; the boat had been launched, the engines had spluttered into life and all was going well until they found an oil leak.
So out she comes again, back onto the trailer, and she now sits on the quayside ready for an engineer to visit to fix the leak. My best-laid plans for a quick blast in the Solent had been dashed. Perhaps it was a ruse by my father to free up some time so I could get his tax return done?
A day on the Solent was exchanged for a day in front of the laptop. Just as well I have a client who has been preparing for weeks to acquire a second business. The preparation of the foundations for this new venture had, up until now, gone well, but there was a last minute issue.
"These little hiccups can happen to anyone, anytime and just come out of the blue!"
The key is to ensure the foundations are as secure as possible whether it be for a new venture, a growth phase or a restructuring. I thought my foundations for a day's boating were secure, but you should never take short cuts. I was never going to take a risk with an oil leak. Yes, I donate to the RNLI but I never want to need to call on them for help.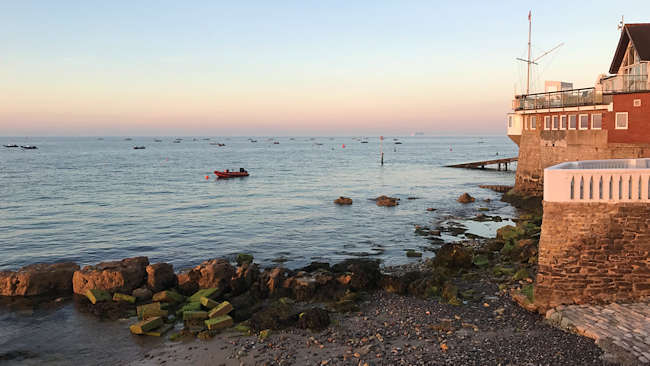 You should always avoid taking shortcuts when running your own business. Have the correct systems and processes in place, have the sales pipeline, have the right people in your team and have the cash reserves in place for that unexpected leak. At Essendon Accounts & Tax, we have access to resources to help with all these aspects.
Building cash reserves is a common problem I find with some clients, so here are a few tips to them:
Review your cost base and ensure no unnecessary payments have crept in

Review your pricing structure

Have your overheads reviewed by our cost reduction experts

Ensure you collect monies from your customers promptly. Have you considered asking for deposits/upfront payments?

Have you a got the right bank manager? Mine will text me in the evening if she needs to!
Life is so less stressful when you sort the leaks out.
If you'd like me and my team to review your systems and procedures and even run a cost reduction exercise for you, call me on 01908 774320 or click here to send an email enquiry and I'll be in touch.
Until next time ...

ROGER EDDOWES
Business Godparent



More about Roger Eddowes ...
Roger trained at Edward Thomas Peirson & Sons in Market Harborough before working at Hartwell & Co, followed by Chancery, as a partner. He started Essendon Accounts and Tax with Helen Beaumont in 2014 as a general practitioner with a hands-on approach.

Roger loves getting his hands dirty, working with emerging, small-to-medium and family businesses to ensure they receive the best possible accountancy advice. Roger utilises an extensive network of business contacts to leverage the best guidance and practical solutions.