The Eight Wonders Of Essendon
A list inspired by Cowes Week ...
It's Monday morning, and I have just returned from the start of Cowes Week having been a guest of Solent Events. When I mentioned it to an acquaintance, his reply was "why do we need a week to celebrate the concrete cows of Milton Keynes?"
photo by 'jonathan smith' on unsplash
Good question! But I then had to go on to explain that the Cowes Week I was talking about is one of the oldest and most respected sailing regattas in the World and nothing to do with "Cows that you cannot milk".
"Cowes Week is one of the eight wonders of the Isle of Wight!"
So, while I was trying to recall the other seven wonders of the Isle Of Wight (and no, my boat isn't one of them), it inspired me to list the Eight Wonders Of Essendon. Well, I started with six: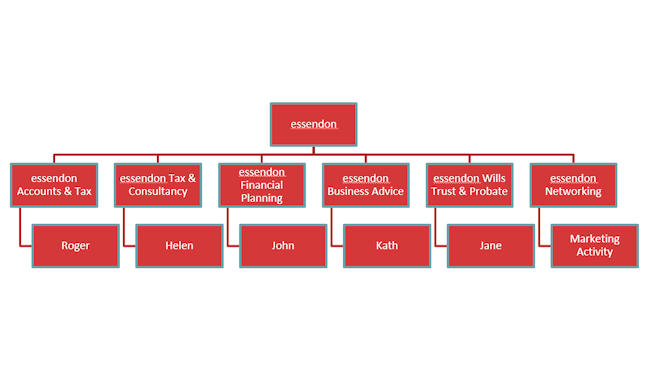 Essendon Accounts & Tax - for all bookkeeping, payroll, accounts and tax services

Essendon Tax Consultancy - headed up by our resident tax expert Helen Beaumont, on hand to advise on tax planning issues including property issues

Essendon Financial Planning - for mortgages, pensions and investments

Essendon Business Advisory - for those who need help in making their business more profitable

Essendon Wills, Trusts and Probate - for those who wish to plan for succession

Essendon Network - spear headed by our infamous monthly breakfast meeting at Towcester Racecourse which enables trusted partners and clients to meet regularly for support
In addition to these first six wonders, there are two other very important wonders, namely:
Essendon clients - a group of fabulous individuals and businesses who provide us with the variety to make our jobs fulfilling

Essendon team members - a group of wonderful individuals who I am genuinely honoured to have working with me
Both have contributed to the development and growth of Essendon over the last three years, and it's now come to the point that I need to think about additional team resources.
"Do you know of anyone who would be interested in joining the Essendon journey?"
I would be very delighted to chat to them and I am open to suggestions. Did you know that every accountant in my team, including myself, had a different career before joining me?
When Jake joined me eighteen months ago, he probably had no idea that I was going to pay for him to spend most of this coming October out in Africa helping to build a house for orphaned children and undertaking food drops for those in need.
Life is never dull when you are part of the Essendon family! If you'd like to find out more about the Eight Wonders Of Essendon, or can recommend someone to me who may want to join us, call me on 01908 774320 or click here to send over an email and let's talk.
Until next time ...

ROGER EDDOWES
Business Godparent



| | |
| --- | --- |
| PS: | For those who are asking why I am not on the water this week, or are still worried about my missing boat, it has been spotted onshore on a trailer waiting for an engine part. |
| | |
| --- | --- |
| PPS: | It just shows you that you always need those vital parts ... great clients and great team members get my motor running. |
| | |
| --- | --- |
| PPPS: | If you're looking to work with a leading firm of accountants, then why not visit our website which you can find at www.essendonaccounts.co.uk and let's see how we can help you! |
More about Roger Eddowes ...
Roger trained at Edward Thomas Peirson & Sons in Market Harborough before working at Hartwell & Co, followed by Chancery, as a partner. He started Essendon Accounts and Tax with Helen Beaumont in 2014 as a general practitioner with a hands-on approach.

Roger loves 'getting his hands dirty', working with emerging, small-to-medium and family businesses to ensure they receive the best possible accountancy advice. Roger utilises an extensive network of business contacts to leverage the best guidance and practical solutions.