What's Happening With Class 2 National Insurance?
It's the tax question of the week ...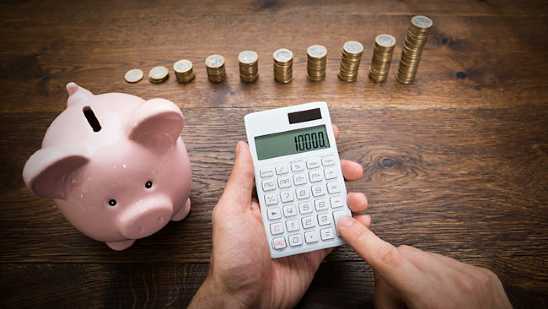 The Chancellor has been mulling over some changes to Class 2 National Insurance. They were going to be abolished, then that got delayed. So, what's happening now?
Beware Of Fake HMRC Websites And Emails
Don't fall for the scammers ...

HMRC have released figures on the number of fake HMRC websites it's taken down in the past year. The number tops 20,000 and they warn that people need to stay vigilant ...
Why Is Everything About VAT Just So Complicated?
Are we just making things difficult for ourselves?

We could blame Europe as most of our VAT rules are based on EU legislation written by the founder members of the EC. Or should we just blame ourselves for making things difficult?
What To Do When The Computer Says No!
The are other ways of raising funds ...

It's a hot topic at the moment at both networking groups and with clients trying to raise finance for their next business venture that banks aren't being receptive and the computer says no ...
Improve The Profitability Of Jobs With Xero Projects
You can even try it for free ...

I often get asked about time tracking and how to find out which jobs are the most profitable and which are not. It's a bit of a no-brainer really, I always recommend Xero Projects ...
Making Tax Digital Moves Up A Gear

HMRC's relentless march towards Making Tax Digital for businesses in the United Kingdom moves up a gear with the publication of the details for the VAT part of the programme ...
Common Reporting Standards And A Requirement To Correct
It needs to happen by 30th September ...

The 30th September 2018 is important to those individuals who have undisclosed offshore income. This is the cut-off date that all tax liabilities should be disclosed and settled ...
The Future of Tech: My Predictions

This week, I'm turning over blogging duties to Milton Keynes IT guru Lionel Naidoo from Dragon IS. The tech world moves quickly, so here are Lionel's predictions for the future of technology ...
Closure Of The Childcare Voucher Scheme On 4th October
How is it going to affect your employees?

As of 4th October 2018, the Childcare Voucher Scheme will be closed to new applicants. So, what's replacing it and how will it affect your employees going forward?
Celebrating Get Out Of The Doghouse Day!
It's the third Monday of July ...

Being in the doghouse is associated with being in trouble with your spouse, significant other or a friend, but it could just as easily be a business associate, client or supplier ...
Property Investors: Looking For A Coach And Mentor?
Mark l'Anson could be the one ...

I felt privileged to be asked by Mark I'Anson to present at his property conference last week called 'Dominate your Ground'. Mark runs a coaching and mentoring business for property investors ...
HMRC And PAYE Settlement Agreements

HMRC aren't renowned for trying to help reduce your tax bill, so when an opportunity is there, it seems remiss not to consider it. PAYE Settlement Agreements (PSAs) are a good example ...