Claiming Tax Relief On Property Investments
Section 24 means you can only claim basic rate relief ...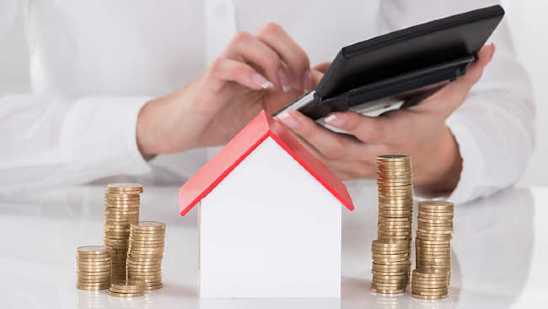 Like most accountancy practices in the country, we are in the midst of preparing tax returns, particularly for those who claim tax relief on property investments ...
Everything you need to know ...
I get calls from clients who see a pot of money in their company and want to get their hands on it. But extracting profit via the Director's Loan Account means there is a tax implication ...
Get Our Autumn Budget 2018 Summary

On 29th October 2018, Philip Hammond delivered his last Budget before Brexit. So, what exactly did the Chancellor announce in Budget 2018 and, more importantly, what did it actually mean?
Small Businesses: What If We Leave The EU Without A Deal?
How will it affect our importers and exporters?

It seems that Brexit is all that the government can talk about at the moment. But what will actually happen to the UK's importers and exporters should we leave the EU without a deal?
Act Now Ahead Of New Payslip Changes

Did you know that there are just six months left before new legislation comes into force which changes the requirements of payslips for everyone in your employ ...
Are You Claiming The Marriage Allowance?

The Marriage Allowance was introduced in 2015. It allows one partner in a married couple or civil partnership to transfer part of their tax-free allowance to the other partner ...
Making Tax Digital for VAT: IT Is The Way Forward
And it'll make things easier for you ...

Let's face it, that mad rush at the end of a financial year to make sure everything is 'in order' is rather stressful and quite unpleasant. With VAT it's actually every quarter, so that's eve ...
Business Continuity: Because Bubbles Tend To Burst
Are you ready for the next shockwave?

It's been ten years since the shockwaves of what we now call 'the financial crisis' began to pulse through our economy. But is your business continuity plan ready for the next shockwave?
What's Happening With Class 2 National Insurance?
It's the tax question of the week ...

The Chancellor has been mulling over some changes to Class 2 National Insurance. They were going to be abolished, then that got delayed. So, what's happening now?
Beware Of Fake HMRC Websites And Emails
Don't fall for the scammers ...

HMRC have released figures on the number of fake HMRC websites it's taken down in the past year. The number tops 20,000 and they warn that people need to stay vigilant ...
Why Is Everything About VAT Just So Complicated?
Are we just making things difficult for ourselves?

We could blame Europe as most of our VAT rules are based on EU legislation written by the founder members of the EC. Or should we just blame ourselves for making things difficult?
What To Do When The Computer Says No!
The are other ways of raising funds ...

It's a hot topic at the moment at both networking groups and with clients trying to raise finance for their next business venture that banks aren't being receptive and the computer says no ...