Have You Survived Blue Monday 2018?
There's a formula for that ...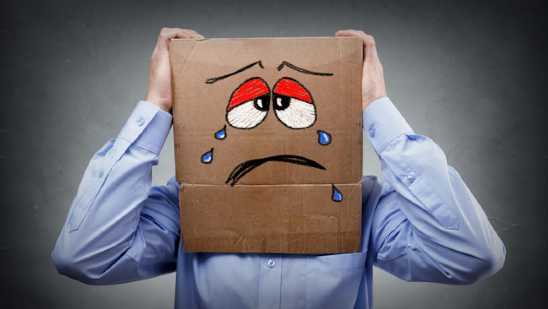 Apparently, last Monday 15th January 2018 was the most miserable, depressing day of the year. I asked myself why? They tell me it's for a number of very good reasons ...
Comments: Views: 191 Shares: 1
HMRC And The Great Tax Return Reminder
The filing deadline for 2016/17 is rapidly approaching ...

We know that the majority of our clients have sent their accounts to us and we're pleased to have balanced their books so their tax returns are prepared with the correct taxable allowances ...
Comments: Views: 351 Shares: 5
Take A Look At What Essendon Has Coming Up This Year
2018 is going to be excellent ...

Essendon has already hit the road running in 2018 with a very successful breakfast meeting at Towcester Racecourse on 3rd January spotlighting the new General Data Protect Regulations ...
Comments: Views: 332 Shares: 5
2018 Is Going To Be A Very Interesting Year
So don't make resolutions, set goals instead ...

I don't normally make resolutions for the new year, but I do set goals and make predictions. My goal is to continue to grow the reputation of Essendon Accounts and Tax in 2018 ...
Comments: Views: 298 Shares: 3
The Great Essendon Accounts Christmas Mural 2017
An afternoon of fun and learning ...

Every year at Essendon Accounts, we like to do a team exercise that gives us all a few hours out of the office working together on a common project. This year we chose to do a mural ...
Comments: Views: 378 Shares: 1
Running A Successful Family Business
And how Essendon can work for you ...

A family business is made up of different close relatives. From parents and children to siblings and spouses, a common set of talents, skills and experiences can either make it or break it ...
Comments: Views: 482 Shares: 3
Merry Christmas From Everyone At Essendon Accounts!
And some useful information about Christmas parties ...

On behalf of Essendon Accounts & Tax Limited, I would like to wish you all a happy and healthy Christmas. To allow our team to spend time with their families, the office will be closing ...
Comments: Views: 501 Shares: 23
Essendon Accounts: We've Launched Our New Website!

Well, it's taken a while to put together, but we're very excited to announce that Essendon Accounts has launched our new website. There are some very exciting changes going on ...
Comments: Views: 706 Shares: 3
Tax Return Filing Deadline Reminder!
Don't bury your head in the sand ...

With just 4 weeks to Christmas, it's a frightening reminder that there are only 9 weeks until the tax return filing deadline. Are your 2016/17 accounts in order or have you started panicking?
Comments: Views: 330 Shares: 5
Was The Autumn Budget 2017 Good For Business?
What did Philip Hammond announce?

Philip Hammond, Chancellor of the Exchequer, stood up after PMQ's yesterday and delivered the UK's Autumn Budget 2017. In it, he said he wanted to help families cope with the cost of living ...
Comments: Views: 627 Shares: 3
Building A House Of Hope: A Retrospective
Thoughts on my trip to South Africa ...

I've been back from South Africa for a couple of weeks now. Roger asked me to write up my thoughts on my trip to build the House of Hope. Well, short answer, it was amazing ...
Comments: Views: 398 Shares: 21
Budget 2017 : My Budget Predictions
How many do you think will happen?

Philip Hammond will present his first Autumn Budget, a switch from the usual spring date. With Brexit looming, a slowing economy and pressure to end austerity, I don't envy the Chancellor ...
Comments: Views: 539 Shares: 4