Was The Autumn Budget 2017 Good For Business?
What did Philip Hammond announce?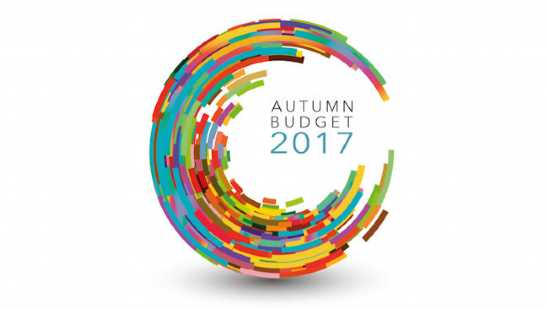 Philip Hammond, Chancellor of the Exchequer, stood up after PMQ's yesterday and delivered the UK's Autumn Budget 2017. In it, he said he wanted to help families cope with the cost of living ...
Comments: Views: 391 Shares: 0
Building A House Of Hope: A Retrospective
Thoughts on my trip to South Africa ...

I've been back from South Africa for a couple of weeks now. Roger asked me to write up my thoughts on my trip to build the House of Hope. Well, short answer, it was amazing ...
Comments: Views: 231 Shares: 19
Budget 2017 : My Budget Predictions
How many do you think will happen?

Philip Hammond will present his first Autumn Budget, a switch from the usual spring date. With Brexit looming, a slowing economy and pressure to end austerity, I don't envy the Chancellor ...
Comments: Views: 420 Shares: 4
Do You Want To Exit Your Business And Retire?
Have you started planning yet?

As owners, we go through the excitement of forming our business, working hard to build it up, navigating the daily challenges and opportunities, only to risk throwing it all away at the end ...
Comments: Views: 449 Shares: 3
Generation Y And Their Love Of Social Responsibility
How to work with Millennials ...

Over the past few weeks, many of you will have been following Jake's adventures in South Africa helping to build a House of Hope. It's been such a fulfilling experience for him ...
Comments: Views: 596 Shares: 5
What Is The Difference Between A Car And A Van?
Quite a lot according to HMRC ...

I am sure to most of you the answer is obvious; however, HM Revenue & Customs (HMRC) may challenge that view as the taxable benefit on a car is significantly more than that of a van ...
Comments: Views: 439 Shares: 5
The Criminal Finances Act 2017
What is it and who does it apply to?

This summer, Parliament passed the Criminal Finances Act. It came into force on 30 September. Companies and partnerships can be criminally liable where they fail to prevent tax evasion ...
Comments: Views: 398 Shares: 3
The Benefits Of The Director's Loan Account
What is it and how does it work?

If you operate your business by way of a limited company, you may have heard us accountants referring to a director's loan account. So what is this hallowed director's loan account?
Comments: Views: 493 Shares: 2
£1,000 Tax Allowance For Trading And Property Income

So many things come and go through the annual budget, and we usually learn about it too far in advance to actually remember what the changes are when they come into force ...
Comments: Views: 365 Shares: 3
An Update On Making Tax Digital

According to HMRC, Making Tax Digital is an essential part of the Government's plans to make it easier for individuals and businesses to get their tax right and keep on top of their affairs ...
Comments: Views: 408 Shares: 6
Workplace Pensions: The Absolute Basics Of Auto Enrolment
Does your payroll include the right deductions?

In 2012, changes to the rules around pensions made it compulsory for employers to give their employees the option of joining a workplace pension scheme ...
Comments: Views: 419 Shares: 8
Essendon Is Celebrating Its Third Birthday!
I'm proud of my loyal, hardworking team ...

I sometimes find it hard to believe that Essendon has been trading for three years now. I look back with great pride to see how much we have achieved ...
Comments: Views: 672 Shares: 49