Workplace Pensions: The Absolute Basics Of Auto Enrolment
Does your payroll include the right deductions?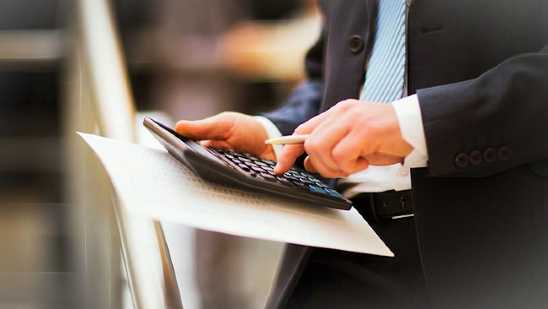 In 2012, changes to the rules around pensions made it compulsory for employers to give their employees the option of joining a workplace pension scheme ...
Comments: Views: 254 Shares: 6
Essendon Is Celebrating Its Third Birthday!
I'm proud of my loyal, hardworking team ...

I sometimes find it hard to believe that Essendon has been trading for three years now. I look back with great pride to see how much we have achieved ...
Comments: Views: 493 Shares: 47
Common VAT Errors And How To Avoid Them
It's a complicated area of taxation ...

Businesses, whether they be limited companies, sole traders, limited liability partnerships or normal partnerships have to be VAT registered if they make taxable supplies over £83,000 ...
Comments: Views: 409 Shares: 12
You Want Me To Walk For 10 Minutes A Day?
Maybe one day I'll find the time ...

As a nation, we do not do enough walking, according to a report published last week. It cited 'juggling the priorities of everyday life' making it difficult to find time to exercise ...
Comments: Views: 259 Shares: 10

A client contacted me as he was looking to increase the rent that his lodger pays and wanted to make sure that any changes he made didn't have a massive impact on his income tax position ...
Comments: Views: 384 Shares: 9
Building A House Of Hope In South Africa

One of the great things about working for Essendon is that Roger loves to support a good cause. I wanted to visit South Africa to help build a House of Hope, and he immediately said yes ...
Comments: Views: 407 Shares: 21
Sole Trader Vs Partnership Vs Limited Company
Which business structure is right for you?

Either you're about to set up a business, or you may already be running a successful trade, when your helpful neighbour has commented that it's better to be a limited company ...
Comments: Views: 544 Shares: 18
A list inspired by Cowes Week ...

It's Monday morning, and I have just returned from the start of Cowes Week. I mentioned it to an acquaintance and his reply was why do we need to celebrate the concrete cows of Milton Keynes?
Comments: Views: 502 Shares: 34
What Is VAT And Do I Need To Register?
There are different rates and schemes ...

VAT is a form of taxation applied to the sale of goods and services by UK businesses. If a business is VAT registered, it is effectively an agent acting on behalf of HMRC ...
Comments: Views: 587 Shares: 25
Can You Be Employed And Self-Employed At The Same Time?
You can earn income from a range of different methods ...

It is a question that gets asked a lot and the answer is that yes, it is possible! This could apply to you if you run your own business, but also work for an employer at other times ...
Comments: Views: 612 Shares: 20
You Don't Know What You Don't Know
Do you know that you don't know?

You don't know what you don't know! How many times have I heard my business mentor say this to her other clients? I think I've lost count, and yes, she used to say that to me at the start too ...
Comments: Views: 562 Shares: 30
Raising The Jolly Roger Over The Solent
Yo, ho, ho and a jug of Pimms ...

In the week that HMS Queen Elizabeth took to the seas for its trials, Essendon Accounts and Tax raised its own flag and chartered two boats for a day of fun packed action on the Solent ...
Comments: Views: 643 Shares: 25